Fifty-Two Airways operates two of the four E-Jet variants: E175 and E195.
The Embraer 195 is a narrow-body regional jet, the longest in the Embraer E-Jet family.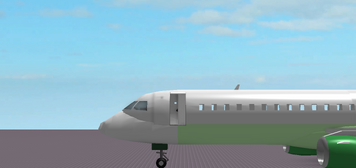 Livery
All ten units sport a livery only for themselves. One of the ten units uses the "old-fashioned" alternative logo on the tail.
Power-plants
The Embraer 195 is powered by two General Electric CF34-10E engines, producing 10 tons of thrust.
Ad blocker interference detected!
Wikia is a free-to-use site that makes money from advertising. We have a modified experience for viewers using ad blockers

Wikia is not accessible if you've made further modifications. Remove the custom ad blocker rule(s) and the page will load as expected.